Meet the Author: Cynthia Dearin, International Business Expert & Author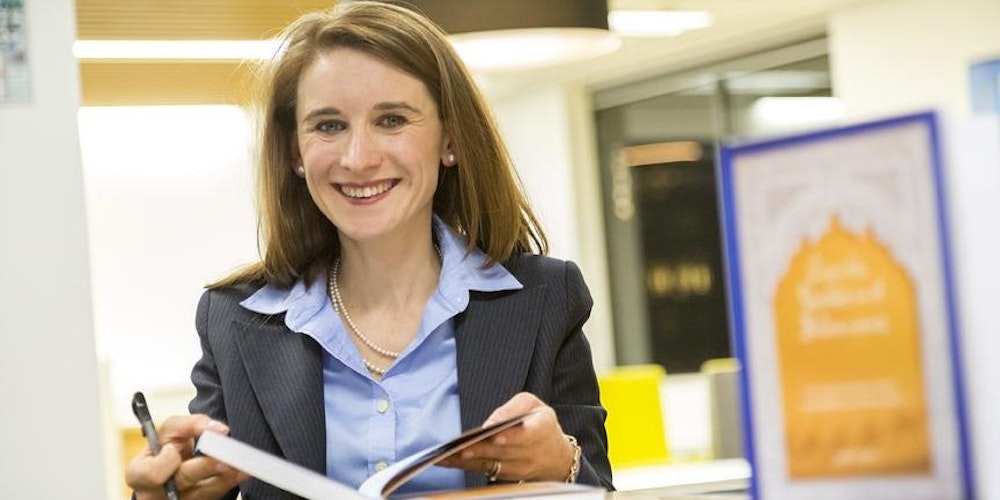 Have you ever considered working or doing business in the Middle East & North Africa (MENA) and decided that the cultural differences made it all too difficult?
If so, Camels, Sheikhs and Billionaires: Your Guide to Business Culture in the Middle East and North Africa is for you.
Camels, Sheikhs and Billionaires:
✓ Provides a compelling rationale for why companies should consider the MENA as a potential market
✓ Demystifies the cultures of the Middle East & North Africa
✓ Highlights essential information about the commercial environments of the MENA countries
✓ Takes you through the process of how to do business there, step-by-step
✓ Sets out strategies for dealing with social and professional situations
Written by former Australian diplomat and management consultant, Cynthia Dearin, Camels, Sheikhs and Billionaires is full of unique insights from a businesswoman who has successfully navigated the cultures of the Middle East & North Africa for more than a decade.
In conversation with Narelle Hooper, one of Australia's most respected journalists and communicators and author of New Women, New Men, New Economy, Cynthia will discuss her unexpected discovery of Middle Eastern culture and dispel some of the common misconceptions around women in the Middle East.
Join us for a meet and greet with Cynthia on 17 February 2016 from 6.00pm onwards at Dymocks bookstore on George Street Sydney.
Cynthia Dearin
Cynthia Dearin is an international business expert, business author and keynote speaker on the topic of leadership. She owns Dearin & Associates, an international business consulting firm specialising in fast­ growing emerging markets, which provides companies with the commercial intelligence and strategies, cultural skills and trusted contacts that they need to succeed in new countries.
An Australian ­qualified lawyer, Cynthia has worked internationally since 1999, as a diplomat, management consultant and CEO, in countries as diverse as France, Egypt, the United Arab Emirates, Iraq, the United States and Pakistan. She is proficient in French and Arabic.
Cynthia began her career after law school with the Australian Department of Foreign Affairs and Trade (DFAT). Never one to avoid a challenge, Cynthia accepted an initial posting to Cairo, Egypt where she completed the two ­year Arabic language program at the American University, Cairo–achieving fluency in only one year of study, and spurring an abiding love for the Arab world. Later, as a diplomat posted to the UAE, Cynthia took a leading role in drafting regional free trade agreements.
After completing a master's degree in Middle Eastern politics at the University of London's prestigious School of Asian and African Studies (SOAS), Cynthia crossed over to the private sector. She has completed consulting engagements with Adam Smith International, BearingPoint (KPMG consulting) and Grant Thornton in the UK, the United States, Iraq, Pakistan, the UAE, Jordan and her native Australia. From 2010 until 2012 Cynthia served as the first female CEO of the Australia Arab Chamber of Commerce and Industry, a peak level trade organization in Australia, where she lead a complete branding and strategic reorganization.
Cynthia is a founding member of the Australian Businesswomen's Forum, which was established to deliver unique opportunities for business links, commercial intelligence and networking for women who want to grow their business internationally. She is also a board member of the Australian Services Roundtable.
In 2015, Cynthia released her first book Camels, Sheikhs and Billionaires: Your Guide to Business Culture in the Middle East and North Africa, for companies wanting to expand into the MENA region.


Narelle Hooper
Adviser, author, director
Narelle was founding Co-Chair of the Australian Financial Review – Westpac's 100 Women of Influence Awards from 2012-2014 and a former editor of the Financial Review's respected BOSS Magazine.
In late 2015, after leaving the media, she co-authored the agenda-setting book New Women, New Men, New Economy (Federation Press). It showed the powerful connection between having more women in leadership and greater performance and innovation examples in Australia and globally.
A highly-regarded interviewer and speaker and long-time advocate for greater diversity and sustainability in Australian business, Narelle has had a distinguished career in senior roles with leading media groups, including the ABC, Fairfax Media, SBS TV and BRW Magazine. Her public interview subjects have ranged from the Prime Minister and heads of the Reserve Bank and Treasury to Australia's top CEOs and global business thinkers.
Narelle grew up in country NSW, studied journalism at Canberra University and has a Masters of Management (Financial Management) from Macquarie Graduate School of Management. Based in Sydney, she is also a director of The Ethics Centre, Documentary Australia Foundation and the Tasmanian Development Board.
Event Details
Wednesday 17 February, 2016
6:00 pm - 7:30 pm
Dymocks Bookstore
424-430 George Street
Sydney NSW 2000

Location
Dymocks Bookstore
424-430 George Street
Sydney NSW 2000
Bookings